Posts Tagged 'winner'
Win BMW X6 campaign ended on December 29, 2017. The winner is Claudia Jurickova from Bratislava, the Slovak Republic. Claudia says that the key to success in trading is diligence.
Watch the video with the winner and participate in InstaForex contests!
Though BMW X6 raffle is over you still have a chance to win another posh car – Lamborghini Huracan!
Try your luck and join our happy winners!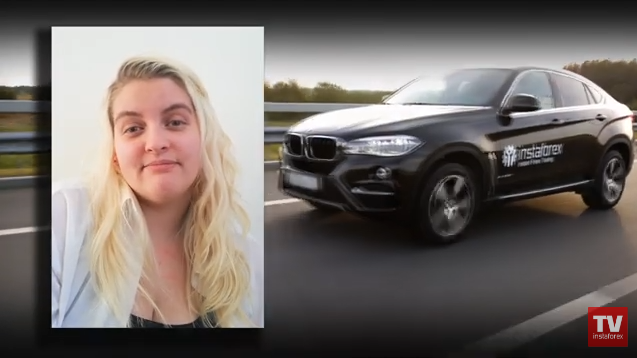 For the whole year, InstaForex clients, traders, and all beauty fans followed a fierce competition among charming ladies from around the world for the crown of Miss Insta Asia 2017. Thousands of people voted for hundreds of contestants. Everyone has been eager to find out the names of three main winners and two best girls in special nominations. The open online voting revealed that Yulia Grebennik is awarded the title of Miss Insta Asia and the prize of USD 20,000. Interestingly, Yulia secured top ranks in interim ratings since the day of her registration.
The second winning title goes to Alyona Dolgopolova whose prize is worth USD 10,000.
The third place on the podium and the prize of USD 5,000 are taken by Tatyana Brovkina.
Besides, Olga Mozolevskikh is recognized the best in the special category Insta Choice. Olchik Potashkina deserves the Forex Lady title. Both winners of the special nominations are awarded USD 5,000 each.
The 2017 season of one of the most popular international online beauty contests has come to an end. However, the unique marathon of Miss Insta Asia does not pause for a minute. The new season of 2018 has already kicked off, inviting the most beautiful girls from all over the world. People are already voting for their favorite contestants. Feel free to take part or vote for a participant to your liking right now.