Yet one more Forex award is gained by our company. This time InstaForex obtained Best ECN Broker 2017, a prestigious international award by European CEO.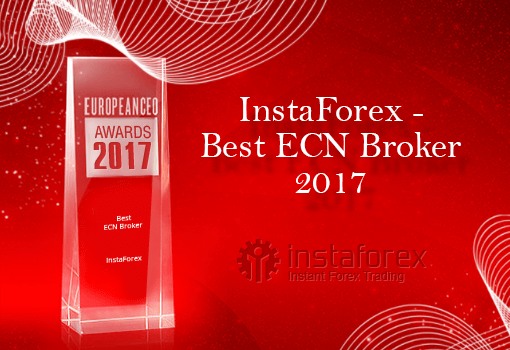 This is not the first time we earn this title. European CEO Awards is the fifth InstaForex award by the British business periodical and one of the premier awards in the global rating.
Each victory is a testament to professionalism, reliability and prosperity of our company in the brokerage services market.
Tags: 2017, Best ECN Broker, brokerage companies, European CEO, instaforex
This entry was posted on Wednesday, November 8th, 2017 at 16:20 and is filed under Events. You can follow any responses to this entry through the RSS 2.0 feed. You can leave a response, or trackback from your own site.