Every season, registration starts on October 1 and ends on September 1 of the next year. The contest's prize pool makes up USD 45,000. Maybe it will be you who will share this sum with other finalists. All you need is fill in a registration form on this page, upload your photos and videos, tell about yourself, and see your likes increasing!
As usual, your success depends on InstaForex traders and visitors of the contest official website, who will vote for the ladies they like. Besides, Instagram users can also appreciate Miss Insta Asia contestants.
You can read more about the contest and voting rules of the Miss Insta Asia beauty contest here.
We are looking forward to your profiles and wish you luck!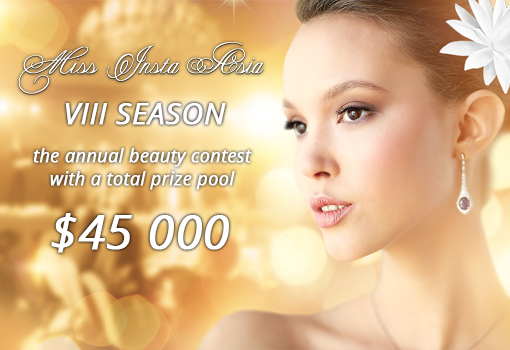 Tags: beaty contest, contest, instaforex, miss insta asia
This entry was posted on Wednesday, October 5th, 2016 at 12:32 and is filed under Important Announcements. You can follow any responses to this entry through the RSS 2.0 feed. You can leave a response, or trackback from your own site.