We are glad to announce that we have launched a new campaign "Win BMW X6 from InstaForex!"
This time, a winner will become an owner of a high­-powered luxury crossover of 6­series by legendary German automaker BMW.
A winner will be selected randomly by means of a transparent algorithm, which determines a so-called BMW­number. So, all participants in the campaign enjoy equal chances to win. The keys to the brand­new BMW X6 will be rewarded to a holder of a trading account if its last five digits coincide with the BMW­number.
The campaign raffling the premium coupe kicked off on December 28, 2015 and will finish on December 29, 2017. To contend for the main prize, you should deposit at least $1500 to your trading account and register at the campaign webpage.
Join the race for the gorgeous prize!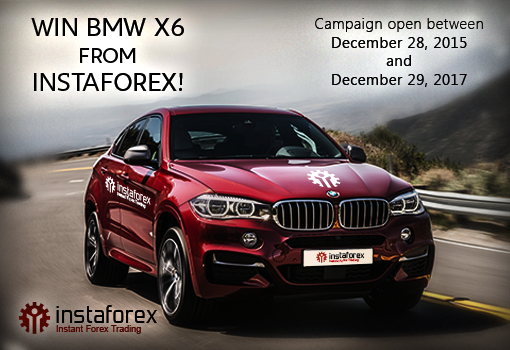 Tags: BMW, BMW X6, car, instaforex, traders contest
This entry was posted on Tuesday, January 5th, 2016 at 13:28 and is filed under Important Announcements. You can follow any responses to this entry through the RSS 2.0 feed. You can leave a response, or trackback from your own site.