In autumn 2015, the company signed a long­term agreement with one of the oldest Italian football clubs – U.S. Città di Palermo playing in one of the most challenging European championships – Serie A. The team has ambitious goals and enjoys a very strong squad with such strong leaders as Alberto Gilardino, the Italian football legend and a member of the 2006 FIFA World Cup winning­-squad, and Franco Vazquez, a a current player of the Italian national team.
"We are delighted to welcome InstaForex to US Citta di Palermo as our first online Forex trading partner. Attracting the interest of companies operating internationally and in sectors not traditionally linked with football is a clear indication that our club is gaining stronger visibility and interest abroad," Executive Manager at US Citta di Palermo Angelo Baiguera said.
Development Director at InstaForex Pavel Shkapenko commented on concluding the cooperation agreement: "InstaForex has similar aspirations to US Citta di Palermo – we strive to be the best in the Forex industry as does the club in one of the most challenging leagues in the world. We are excited to work with such an established and followed club."
The contract gives the broker a series of advantages such as TV facing LED at Renzo Barbera, VIP tickets for the company's clients and so on.
Root for Palermo FC and become champion with InstaForex!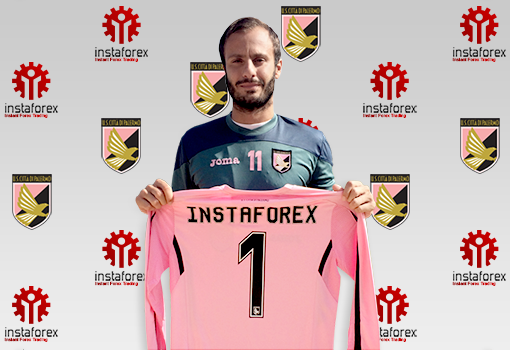 Tags: FC Palermo, instaforex
This entry was posted on Tuesday, December 22nd, 2015 at 18:14 and is filed under Important Announcements. You can follow any responses to this entry through the RSS 2.0 feed. You can leave a response, or trackback from your own site.