InstaForex congratulates all the Muslims on the end of the blessed month of Ramadan. We hope that all your prayers and wishes have been heard, that you have discovered inner balance and harmony within you, and strengthened your faith.
InstaForex wishes you glory, sympathy and understanding not only during the holy month but in your whole journey through life. May your homes be filled with love and peace.
We sincerely congratulate you!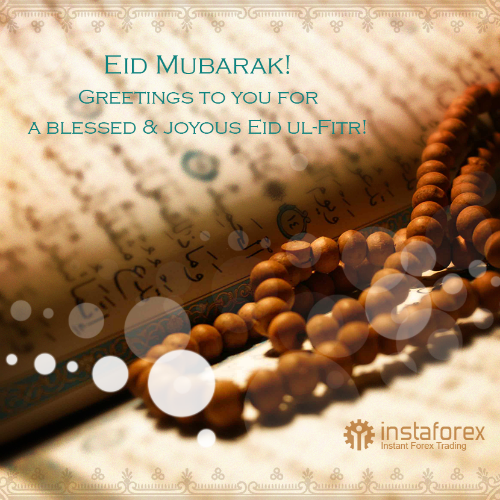 Tags: Ramadan
This entry was posted on Friday, July 17th, 2015 at 18:58 and is filed under Important Announcements. You can follow any responses to this entry through the RSS 2.0 feed. You can leave a response, or trackback from your own site.